Editor's note: Dean Obeidallah, a former attorney, is a political comedian and frequent commentator on various TV networks including CNN. He is the co-director of the new comedy documentary "The Muslims Are Coming!" It was released this month. Follow him on Twitter @deanofcomedy.
(CNN)
-- You can debate whether the Confederate flag is a symbol of racism. But the one thing you can't dispute: The Confederate flag was flown by traitors to the United States of America
who slaughtered more than 110,000 U.S. soldiers.
I know some will take issue with my calling the Confederacy a band of traitors, but let's be blunt -- that's what they were. They broke from the United States and created their own nation, calling it the Confederate States of America. They issued their own currency, elected their own president and Congress, raised an army and went to war with the United States of America, firing the first shot at Fort Sumter, South Carolina.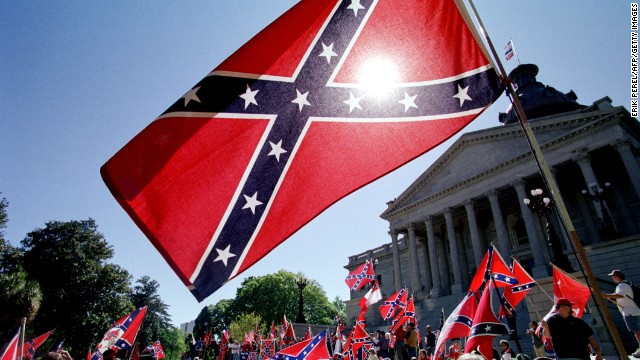 pure vile asinine lunacy, CNN played this vile crap as "opinion" anyone who gives this man money is a traitor to humanity.......