Confederate flag dispute sparks dueling rallies in Virginia
RICHMOND, Virginia –
It will be flag versus flag Saturday near the former capital of the Confederacy, as a heritage group promises to hoist a Confederate battle flag up a 50-foot pole along Interstate 95 and opponents will respond with the Stars and Stripes.
A group called Virginia Flaggers is scheduled to fly the 10-by-15-foot Confederate flag on private property south of Richmond at a location that has yet to be disclosed. A spokeswoman said details would be released later Friday.
Since the group announced its plans in June to raise the flag in Chesterfield County, others said they have gathered nearly 24,000 signatures on an online petition opposing the flag and have urged city residents to fly the American flag. One of them, who sought anonymity, planned to raise a giant flag Saturday afternoon in downtown Richmond.
"You can't stop them from raising their flag, but you can drown it out with better speech: an American flag," said Brian Cannon, 31, a Richmond attorney affiliated with United RVA, which has spearheaded the protest. RVA is a common abbreviation for Richmond, Virginia
Read More
Now all of the sudden we have dueling Flags and the stars and bars are winning, and they can't stand it. Every time they burn the American Flag, the Confederate Battle Flag is Hoisted a little higher!!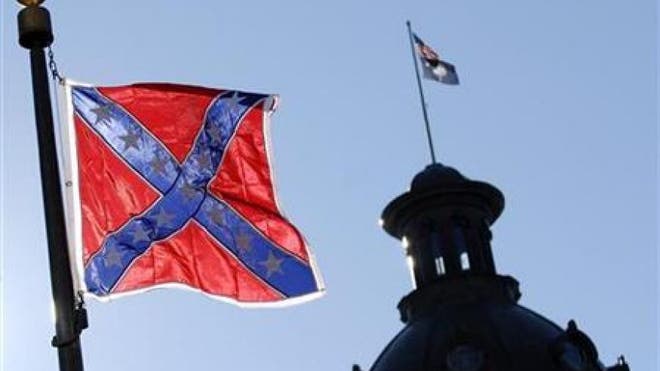 I SALUTE THE VA FLAGGERS THEY ARE BRINGING THE CAUSE OF DIXIE TO THE FOREFRONT! WHAT BRAVE AND PATRIOTIC SOUTHERNERS THESE PEOPLE ARE!!!